Pray for: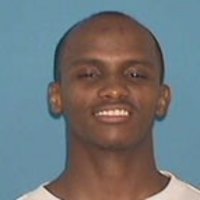 Abdisalan Hussein Ali
Jihadist in Al-Shabab
Probably Dead
11 people
Abdisalan Hussein Ali killed himself in a suicide bombing attack against an African Union base in Mogadishu, Somalia on October 29, 2011. He became wanted by the FBI at 21 years-old on August 4, 2010, for conspiring to support a terrorist organization in Somalia and conspiring to kill persons abroad. He escaped Somalia as an infant and came to America as a refugee in 2000. He came with his parents and 11 brothers and sisters. He is a US citizen. He resided in Minneapolis until November 3, 2008, when he abandoned everything to go to Somalia. In high school he was elected to be the president of the Somali Student Association. He became a caseworker for a law firm. He wanted to be a doctor. He was in a pre-med track at the University of Minnesota.