Pray for: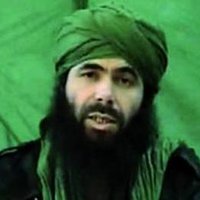 Abu Musab Abdel Wadoud
Leader of Al-Qaeda in North Africa
At Large
25 people
Abu Musab Abdel Wadoud (aka Abdel Malek Droukdel is from Algeria. He was born in 1970. He has been leading an Algerian Islamic militant group since the death of its previous leader in 2004. In that role, he has supervised and ordered deadly terrorist attacks against innocents. Before joining the terrorist movement in 1996, he earned a university degree in mathematics. In January 2007, Abdel Wadoud led his group called the Salafist Group for Preaching and Combat (GSPC) to join Al-Qaida and become Al-Qaeda in the Islamic Maghreb (AQIM). In December 2007, the US Dept. of the Treasury imposed financial sanctions on him and froze his assets.