Pray for: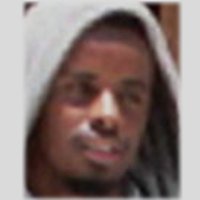 Ahmed Abdi aw-Mohamed
al-Shabaab Founder and Emir
Killed
13 people
Ahmed Abdi aw-Mohamed was killed in Somalia on September 1, 2014, in an attack by drones and piloted planes. He was also known as Godane and Moktar Ali Zubeyr. He founded the terrorist organzation called al-Shabaab that operates in Somalia. In June 2012 the US government began offering up to $7 million for information that will help to locate him. He was trained in Afghanistan, and he had fought there. He was born on July 10, 1977. He was an Arab of the Isaaq tribe in Somalia. Other wanted terrorists in al-Shabaab are: Ibrahim Haji Jama, Fuad Mohamed Khalaf, Bashir Mohamed Mahamoud, Mukhtar Robow, Zakariya Ismail Ahmed Hersi, and Abdullahi Yare.