Pray for: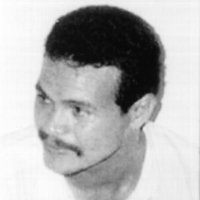 Ahmed Mohammed Hamed Ali
Nairobi Bombing Cell Operative
Killed
11 people
The National Counterterrorism Center reported in 2011 that Ahmed Mohammed Hamed Al was killed in a drone strike in Pakistan in 2010. He was an Egyptian national born June 26, 1965, but he lived in Kenya and was one of the conspirators involved in the US embassy bombings in Kenya and Tanzania in 1998. After those bombings, Ahmed fled through Karachi, Pakistan, probably to Afghanistan. After the US invasion, Ahmed was thought to have fled to Somalia, where he would be under the protection of the Islamic Militia. Ahmed may have had formal training in agriculture and probably worked in that field.