Pray for: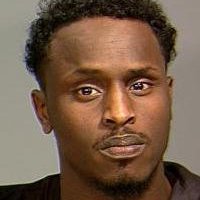 Farah Mohamed Beledi
Jihadist in Al-Shabab
Dead
12 people
Farah Mohamed Beledi killed himself with a vehicle born improvised explosive device (VBIED) in a suicide attack in Mogadishu, Somalia around June 2, 2011. He became wanted by the FBI at 26 years old on August 4, 2010, for conspiring to support a terrorist organization in Somalia and conspiring to kill persons abroad. He is from Somalia. He resided in Minneapolis before traveling to Somalia in 2009 to fight with the Al-Qaeda linked terrorist organization, Al-Shabab.