Pray for: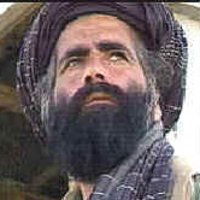 Mullah Mohammed Omar
Ruler of Taliban in Afghanistan
Dead
23 people
Mullah Omar died in a Pakistani hospital in April 2013. After the withdrawal of the Soviets from Afghanistan in 1992, he rallied the students from the Quranic schools and refugee camps to fight corrupt factions engaged in civil war, and became the leader of the Taliban. As he conquered Afghanistan, he enacted strict Sharia law and created an Al Qaeda haven. Mullah Omar was an ethnic Pushtun of the Hotak tribe and Ghilzai branch. He was born in 1959 near Kandahar. He continued rallying Taliban resistance fighters in Afghanistan while living in hiding with his four wives among his Pushtun people in the border region with Pakistan. The US Department of Justice was offering $10 million in reward money for him.