Pray for: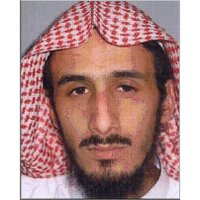 Adel Radi Saqr al-Wahabi al-Harbi
Terrorism Facilitator
At Large
19 people
Adel Radi Saqr al-Wahabi al-Harbi is an Iran-based al-Qaeda facilitator who served as the deputy to Muhsin al-Fadhli. He facilitates the travel of extremists to Afghanistan or Iraq and is believed to have sought funds to support terrorist attacks. He is also on a Saudi Arabian Most Wanted List for providing technical support to the al-Qaeda. The US State Department's Bureau of Diplomatic Security is offering a $5 million reward for information that will locate him.