Pray for: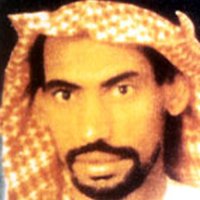 Ali Saed Bin Ali El-Hoorie
Saudi Hezbollah Operative
At Large
22 people
Ali Saed Bin Ali El-Hoorie belongs to pro Iranian Saudi Hezbollah. He was born in Saudi Arabia in 1965. With help from Iranian officials, El Hoorie helped plan and orchestrate the 1996 attack on the Khobar Towers US military barracks in Saudi Arabia. He was a passenger in the bomb truck driven to within 80 feet of the building, and made his getaway as a passenger in an accompanying sedan.