Pray for: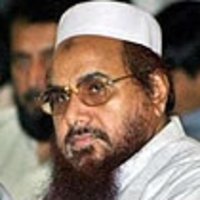 Hafiz Mohammad Saeed
Founder of Jamaat-ud-Dawa
Killed
13 people
Hafiz Mohammad Saeed was killed in a suspected US drone strike in eastern Afghanistan around June 2015. He was the founding member of a radical Islamist organization called Jamaat-ud-Dawa. It operates in Pakistan and India. It wants Islamist rule throughout the world. It's military branch, Lashkar-e-Tayyiba is suspected of masterminding terror attacks in Mumbai in 2008. He was born around 1950 in Pakistan. The U.S.A. was offering $10 million for information helping to locate him.