Pray for: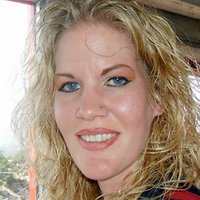 Jamie Paulin-Ramirez
Accused of Helping Plot Assassination
Released
37 people
Jamie Paulin-Ramirez was arrested on Good Friday in 2010 in Philadelphia on her way back from Europe. She was charged with participating in the conspiracy to kill a Swedish artist and with intending to support violent jihad throughout Europe. In March 2011, she pled guilty. She received an 8 year sentence. She comes from Leadville, Colorado. The woman known as Jihad Jane invited her into the conspiracy through the Internet. On September 12, 2009, Jamie traveled to Europe with her 6-year old son. On arrival, she married an Algerian man, whom she had never met, so that he could remain in Europe. At the time of her arrest, she was several months pregnant.