Pray for: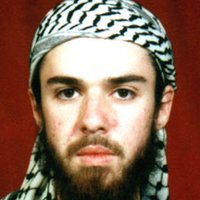 John Phillip Walker Lindh
The American Taliban
Released
22 people
John Lindh was born February 9, 1981 in Washington, D.C. He is the "American Taliban" who was captured during the 2001 American invasion of Afghanistan. He received a 20-year sentence to Federal prison. He received a 3-year period of supervised release in May 2019. He was baptized and raised in a troubled Roman Catholic household and overcame a childhood intestinal disorder. He moved from Silver Spring, Maryland, to San Anselmo, California when he was 10. At 16 he converted to Islam. At 17 he began his travels to Yemen, Pakistan, and Afghanistan, studying Arabic and Islam.
John Phillip Walker Lindh on Wikipedia