Pray for: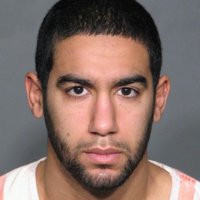 Mohammad Omar Aly Hassan
Accused of Plotting Terrorism
Released
16 people
On July 27, 2009, Mohammad Omar Aly Hassan was arrested and charged with conspiring to provide material support to terrorists and conspiring to murder, kidnap, maim, and injure persons abroad. On January 13, 2012, he was sentenced to 15 years in prison. He is a U.S. citizen born on May 15, 1987. He attended N.C. State University and majored in sociology. According to the indictment, he traveled to Israel in 2007 to engage in "violent jihad," but returned home after that effort failed. He is one of seven men simultaneously arrested near Raleigh, North Carolina on these charges. An eighth alleged conspirator mentioned in the July 22 indictment is believed to be in Pakistan.