Pray for: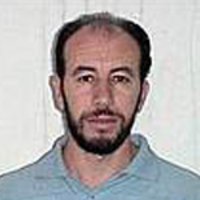 Muhammad Ahmed al-Munawar
Abu Nidal operative and hijacker
At Large
19 people
Muhammad Ahmed al-Munawa is wanted for his role in the hijacking of Pan Am flight 73 on the ground Karachi, Pakistan, on September 5, 1986. During the incident he and three other hijackers began firing indiscriminately. They killed 20 people and seriously wounded 100 others. He is believed to be a member of the Abu Nidal terrorist network. He is a Palestinian born in Kuwait in 1965. Authorities believe he is hiding in Pakistan following his release from a jail in Karachi in 2008. The US Department of Justice is offering $5 million for information leading to his capture.
Read the virtual Reward Poster for Muhammad Ahmed al-Munawar