Pray for: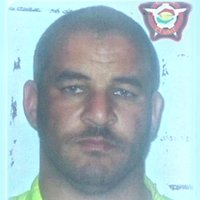 Sami Jasim Muhammad al-Jaburi
Legacy ISIS Senior Leader
At Large
2 people
Sami Jasim Muhammad al-Jaburi is also known as Haji Hamad. He was reportedly killed in 2016, however an active $5 million reward announcement indicates the US government thinks he survived. He is a senior leader of Islamic State of Iraq and Syria (ISIS) and a legacy member of ISIS's predecessor organization, al-Qa'ida in Iraq (AQI). He has been instrumental in managing finances for ISIS's terrorist operations. While serving as ISIS deputy in southern Mosul in 2014, he reportedly served as the equivalent of ISIS's finance minister, supervising the group's revenue generating operations from illicit sales of oil, gas, antiquities, and minerals. With ISIS defeated on the battlefield the U.S. Department of Justice remains determined to identify and find the group's leaders in order to thwart ongoing global ambitions.