Pray for: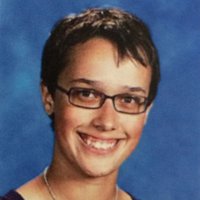 Shannon Maureen Conley
Home Grown Terrorist
Released
33 people
The FBI arrested 19-year-old Shannon Conley in April 2014 as she attempted to board a plane in Denver. She was allegedly on her way to marry a Tunisian militant and assist in the battle to establish an Islamic state in Syria and Iraq. Agents found CDs and DVDs labeled "Anwar al-Awlaki" in her luggage. Earlier she had told FBI agents about joining the U.S. Army Explorers in order to learn about military tactics and firearms to wage Jihad. She resisted attempts by her parents and FBI agents to dissuade her. She had aroused suspicion when she appeared to be casing Faith Bible Chapel in Arvada, CO. In January 2014, she was sentenced to four years in prison and ordered to spend three years under supervision and 100 hours of community service.