Pray for: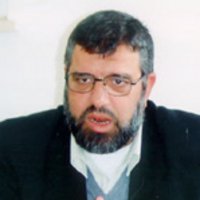 Sheikh Hassan Yousef
West Bank Leader for Hamas
Sponsor
30 people
Sheikh Hassan Yousef of Ramallah is the West Bank leader for Hamas. He is currently in an Israeli jail. He praises suicide bombers and encourages violence, but he does not become personally involved. His oldest son, Musab Yousef, has become a Christian.
Link to the FOX news story about his son, Mosab Yousef .