Pray for: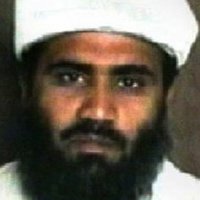 Sulaiman Jassem Sulaiman Abu Ghaith
Al-Qaeda Official Spokesman
Captured
15 people
Sulaiman Abu Ghaith was born in Kuwait around 1966. After 9-11, he become an Al-Qaeda spokesman for which he has been stripped of Kuwaiti citizenship. He has appeared in several videos praising terrorists attacks on Americans and threatening further terrorism. He is one of the founders of the charity called al-Wafa al-Igatha al-Islamia that was a front for fund-raising for Al-Qaeda. In July 2003, he was supposedly offered by Iran for extradition to Kuwait, but the Kuwaitis did not take him. In March 2013 he was captured in Jordan and sent to New York for trial and has been sentenced to life in prison.