Pray for: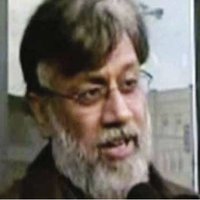 Tahawwur Hussain Rana
Homegrown Conspirator
Captured
14 people
Tahawwur Hussain Rana was arrested in Chicago in October 2009. In January 2013, he was sentenced to 14 years in prison. He was accused of plotting attacks against the Denmark newspaper that published the cartoons of the Mohammed. He may also have been involved in the 2008 attacks in Mumbai, India. His extradition to India for that alleged involvement was approved in May 2023. He was born in Pakistan. He immigrated to Canada in 1997. In 2001, he became a Canadian citizen. He had been living in Chicago where he owned several businesses, including the immigration service where David Coleman Headley worked.